Bursary and Education Awards
In line with Chettiars' Temple Society (CTS) spirit of service to the community, CTS has been awarding scholarships and bursaries since 2014. The awards are given to deserving students in Singapore, regardless of race or religion. While scholarships are given to deserving students based on academic performance, bursaries are given to needy students. Further, the society also provides additional award amount to students who excel in the Tamil language. About 250 students benefit from these awards every year amounting to approximately S$90,000.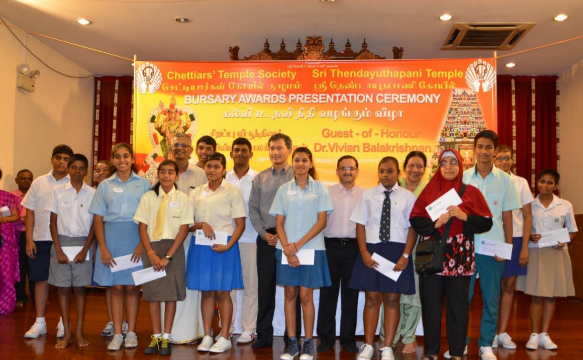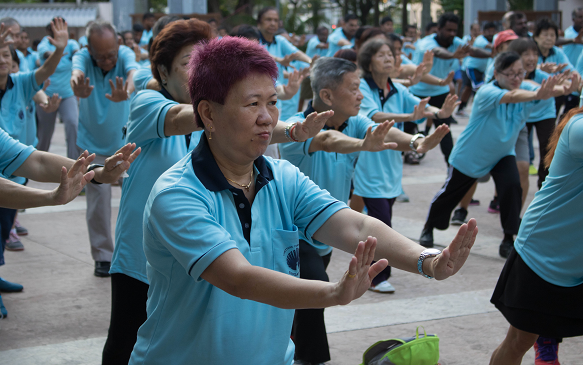 Chettiars' Temple Society (CTS) conducts Walk A Jog every year since 2001 which has been well attended by the people from all races. The event is held at Sri Thendayuthapani temple and close to 500 people attend this event. The event always starts with warming exercise followed by brisk walk in the morning to support the governments initiative on promoting healthy lifestyle and racial harmony. At the end of event, the temple also conducts a luck draw and donate prizes to the participants. The event concludes with a health breakfast to all the participants.
Chettiars' Temple Society (CTS) extend donations on regular basis to various organizations who work for the betterment of the populace and community projects.  
CTS donates wheelchair for physically challenged people in Singapore since 2013. The temple works with Handicaps welfare association in identifying those who are in need. Usually, the wheelchairs are donated on the day of Walk A Jog event.
Chettiars' Temple Society has also donated a fully equipped ambulance van costing approximate $ 100000/ to Sunlove Abode for Intellectually – Infirmed Ltd in 2018.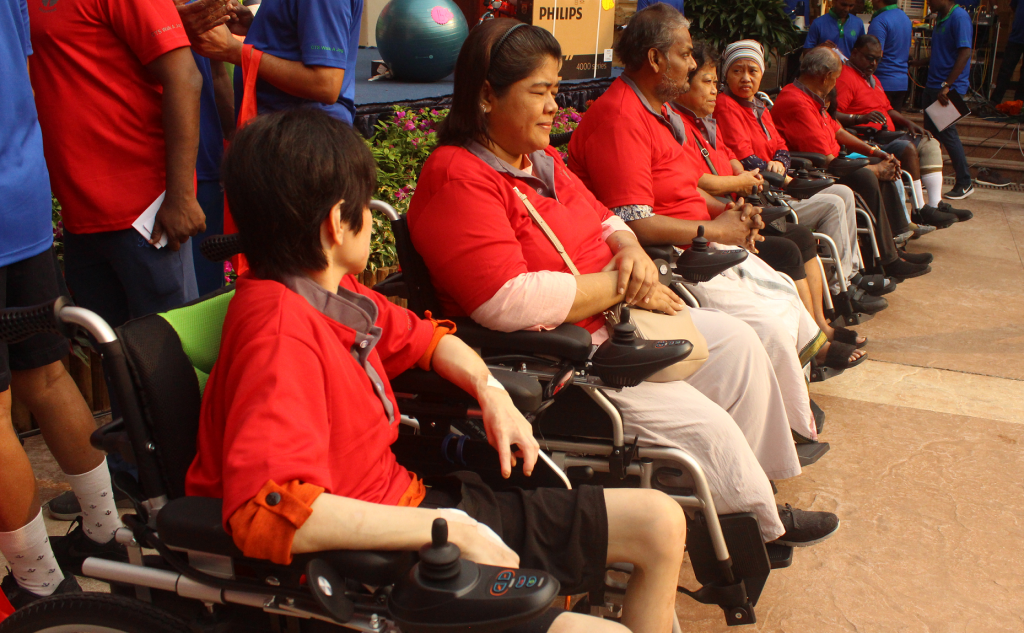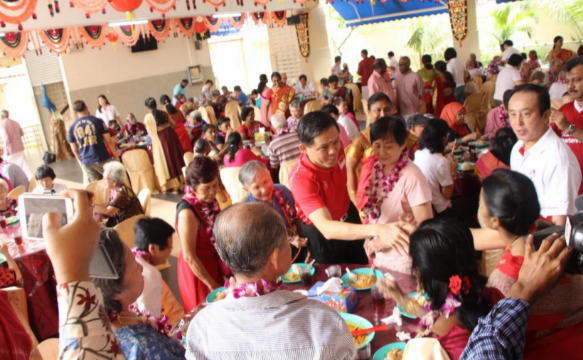 Celebrating with all races
Chettiars' Temple Society (CTS) celebrates festivals like Lunar new year, IFTAR, Deepavali with the less privileged people from all races. During these events, the temple gives monetary assistance, hampers, other necessary items together with a lunch, which is normally attended by more than 300 people.
Sri Thendayuthapani Temple has been organizing many events to inculcate good habits, appreciation of our culture and traditions among students. The events include a Thirumurai Vizha which develop a deep interest among the students about the Panninru Thirumurais, the essence of Saivism in the Tamil language. The songs contained therein are the devotional outpourings of the 63 Nayanmars.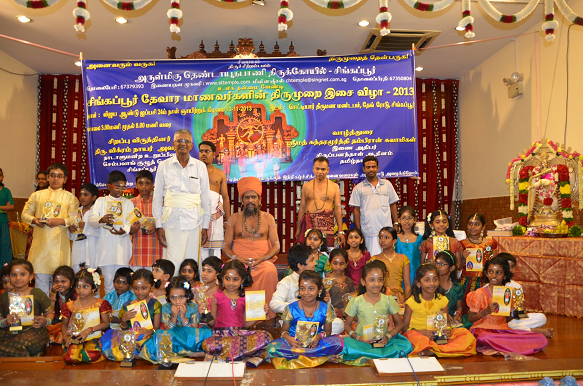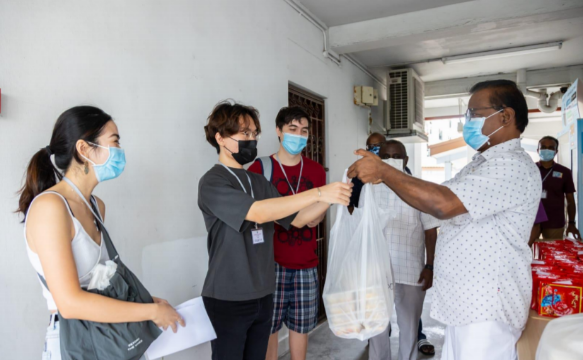 Chettiars Temple Society (CTS) works together with Sri Muneesvaran Temple, Queenstown, in identifying elderly and needy to provide lunch on Fourth Saturday of every month. Lunch to these families are delivered, who lives in and around the temple precinct.
Chettiars Temple Society (CTS) conducts several activities such as Yoga, Medical camp etc. on regular basis to lead a healthy life style.
CTS facilitates in conducting yoga classes at Sri Thendayuthapani Temple premises since 2010. This basic yoga class is being conducted by our volunteers trained by "NIKAM GURUJI YOGA KUTIR" and is being conducted at free of cost. Around 50 people attend the classes per batch.